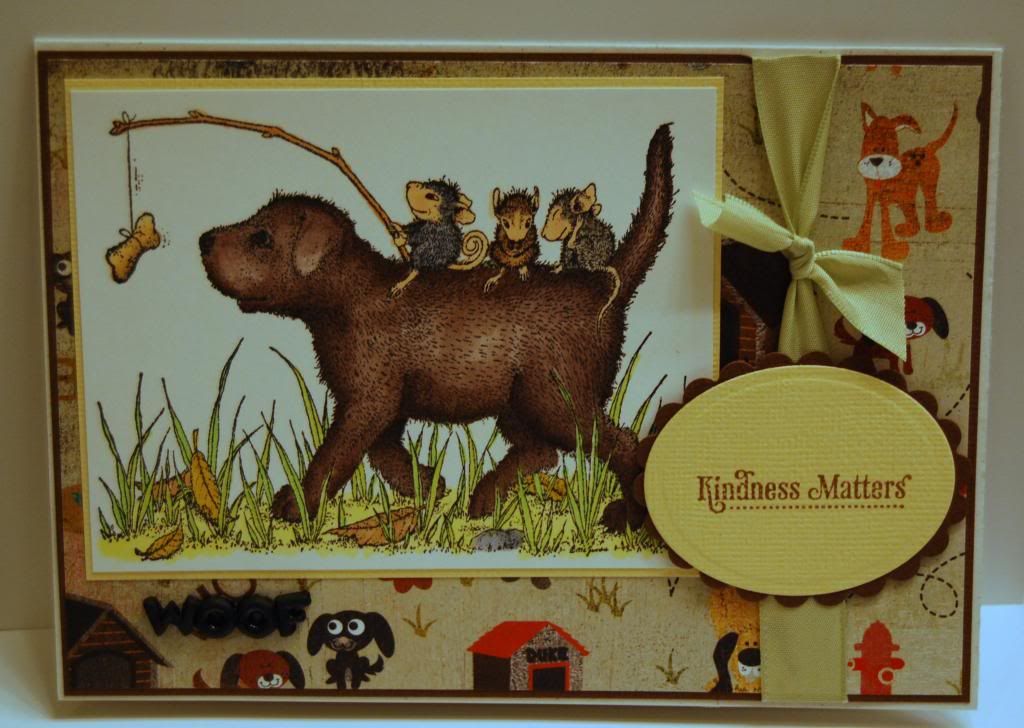 Transportation.......fun. I immediately thought of this image although I have few of the sliding, skating, and skiing images - I wasn't quite ready for winter. The image is "Are we there yet?". The dog is tough to color - the one I posted is my 2nd try. I colored the image with copics and used 3 different mouse colors - cool grays, warm grays, and my normal brown. The dog is colored with an E70's group. The solid cardstock is Bazill and the patterned cardstock is Basic Grey Max & Wishkers. The Ribbon and Sentiment are SU!. The sentiment was cut out with Nesties.
On a side note, I have to bit the bullet. I need an Ott Lite and a Photo Box for my pictures. I can't seem to take/edit a photo that I'm happy. It isn't really the money - it is the space. My craft area in my spare bedroom is packed and I have no room for anything big or bulky. I need to look for a collapsible photobox. So anyone ready through my post who has some ideas. Love to hear them.
:-( two weeks in a row I am too late to get in the challenge...oh well. I'm still posting on the blog!
:-) Deb